Snart tid for ferie...
Snart tid for ferie...... But the boys out on the course won't be taking too much time away over the next few months. After a slow may with cool temperatures, June has really seen the course come to life after a good amount of rain and warm overnight temperatures. The greens are playing well and at summer standard. We are cutting at a height of 3.5mm and won't be going any lower than that. There is no need to stress the greens more than they need to be and if/when we need to increase the speed we will introduce a more frequent rolling program. This will happen anyway, the closer we get to the tournament period.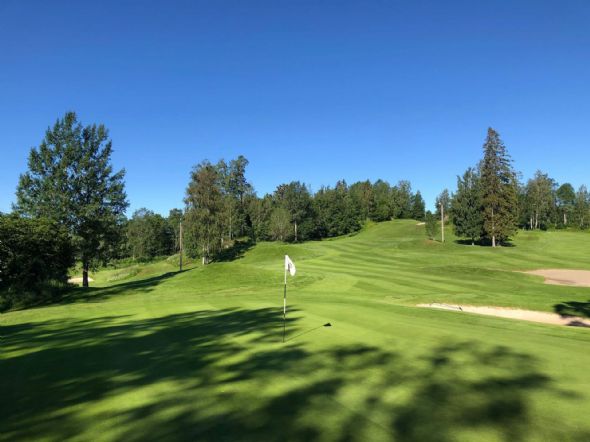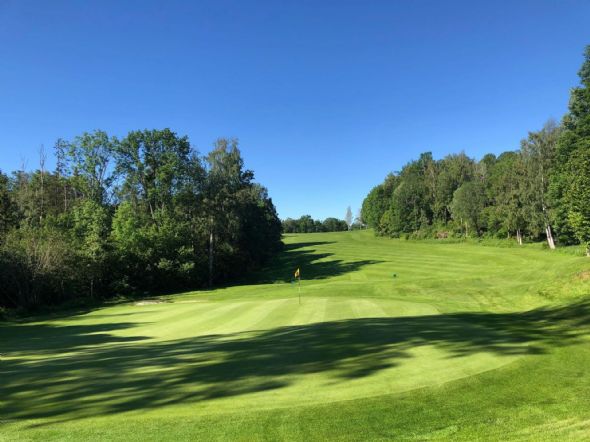 July is when we will do maintenance on the greens. The plan is to verti-cut, aerate sow, sand dress and finish with a feed. The greens will be back in good standard by the time you're coming from your holidays and ready for the busy tournament months. The tees have come on a lot since the last blog, they have been fertilised today (25/6) and will receive a heavy sand dressing soon. Similar maintenance will be carried out on the tees in July, like with the greens. The fairways also were fertilised at the same time at the tees. They have really started to look good now that the rain has stopped and we can cut them 3 times a week as normal. Fairways 1,2,3,5 and 6 are not in the same standard as the rest but they will improve in the coming weeks.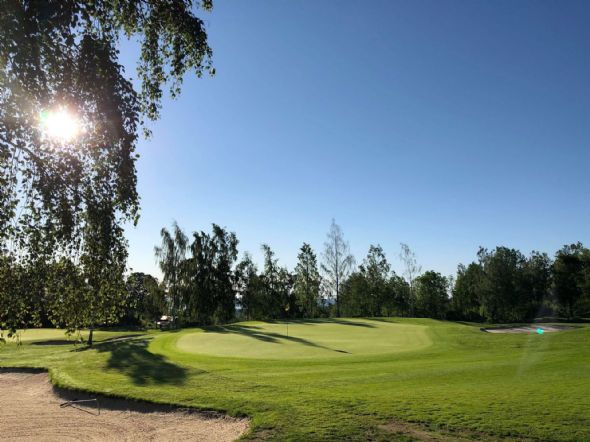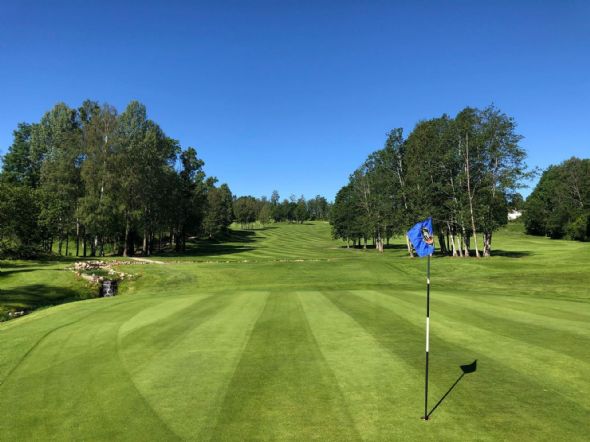 The pond at green 1 was finished in late May and we're really happy with the results. We thinking of reshaping/cleaning some of the other ponds in the future. As has been mentioned on our Facebook page, Asle P and Lars-Erik have been working nonstop to fix drainage work on holes 7 and 13. Also rebuilding the roads up to the tees on 17 and from 17 green to 18 tees. The green staff thank them for their hard work and we'll hopefully be planning a few other projects before the season is finished.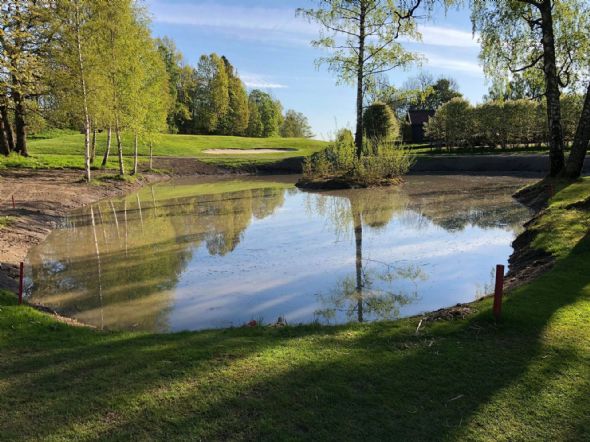 Mvh
James and the greenkeeper staff