Easter 19
3 weeks have passed since the last post, and the snow is finally beginning to disappear.
Greens
All the greens are clear of snow and have white growing sheets on them. The sheets are to protect the grass from frost and the cold nights we've been having in the last week. All the greens look good for the time being, no winter damages nor any diseases, so things look quite positive. The plan is to start the irrigation syste, early next week and possibly cut the greens for the first time if the minus temperatures are not forecasted.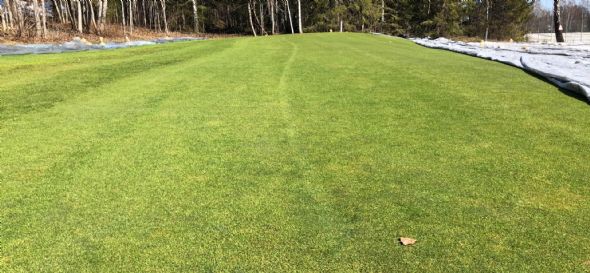 (The putting green. The last green to be cleared. One can see the plastic cover sheet to the right)
Tees
All tees are basically all clear for snow and look good. The tees that have a thin layer of snow coverage has been dressed with sand, so it should disappear by itself in the coming days. The tees has not undergone the same vigiorous treatment as the greens and most of the tees do have some damages from diseases, but after a brush, seed, sand and a feed, they should come back quite fast.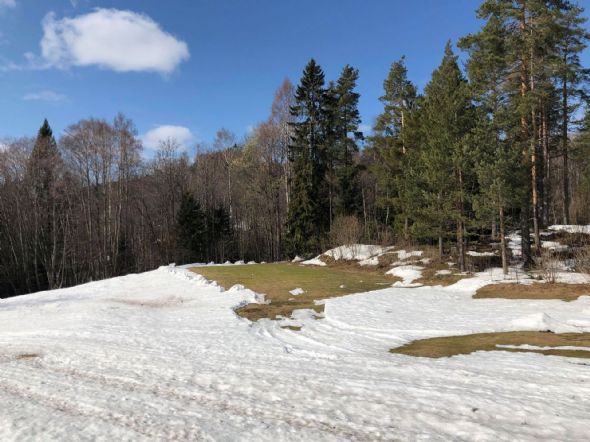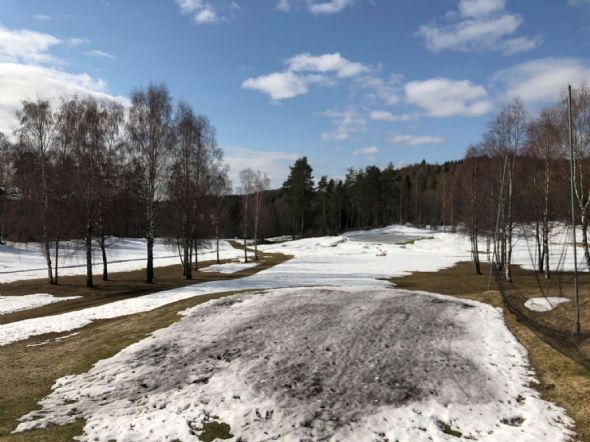 (Tee 1 is clear of snow, while tee 2 has been dressed with sand for melting purposes)
Fairways
Most of the fairways has snow on them still. 16 having the most at around 35cm. Melting hasent been as effective this week as last due to cold nothern winds. With temperature droping below the freezing point during nights.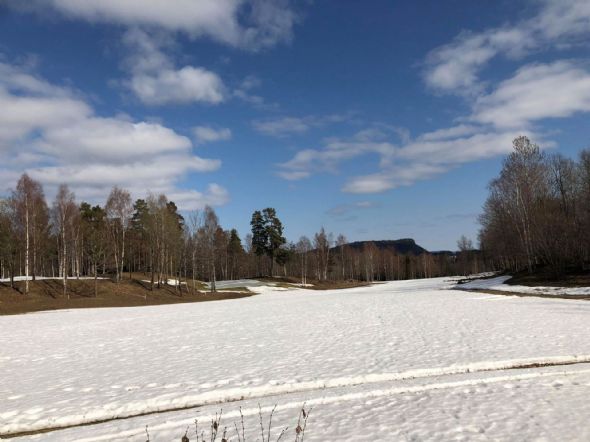 (16th fairway, still snowy)
Range
The range has now had a sand dressing applied to try and speed up the melting. The range will be open as soon as the snow is gone and the ground is dry enough to pick up the balls..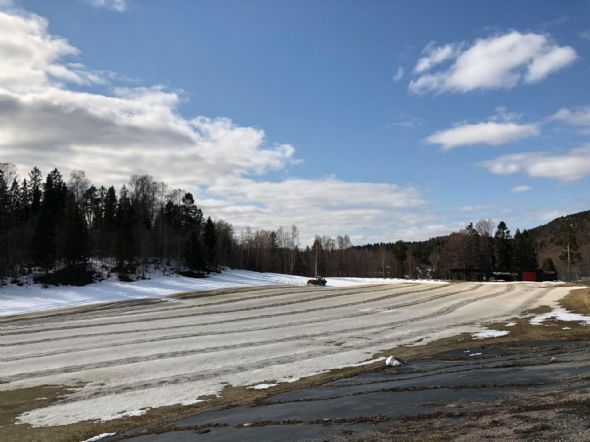 (Drivingrange sand clad winter dress)
There will be more informaton on our facebook and website pages about opening dates as soon as the course is ready.
Med vennlig hilsen
James Bentley
Head Greenkeeper