A wet August/September and winter preparations have begun
A wet August/September and winter preparations have begun.


The course has managed to dry up quickly after so much rain in late August and the first part of September. August saw 149.5 mm and so far in September 81 mm. This rain did close the course on a few occasions, but opened quickly once the rain stopped.
Thanks to all this rain the greens did get a disease attack (fusarium patch) in early September. This is now under control and the scars are growing back nicely.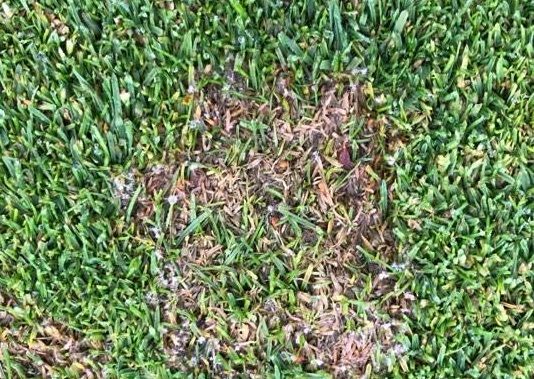 Today we have start to slit seed the greens. This process is where metal discs open up the greens surface and drop in new seed 5mm under the surface. Hopefully we will see germination in a week or two. This should been done yearly as we want to have young, healthy grass plants.
The tees had their last feed for this season this week and a looking really good. We plan to aerate and apply a heavy sand dressing before October. This is to help achieve a stronger root system, healthier grass plant and to help with drainage.
The fairways were very long over the weekend as we couldn't cut them due to the rain for nearly a week. They're now back to the height they should be and in good standard.
For those of you who are still playing down holes 16 and 17 you will of noticed the new road that Asle P has been constructing. He has levelled out uneven areas in the rough on both of these holes to help speed up play. He did receive help from the Dugnad team, so a big thank you to those who helped out.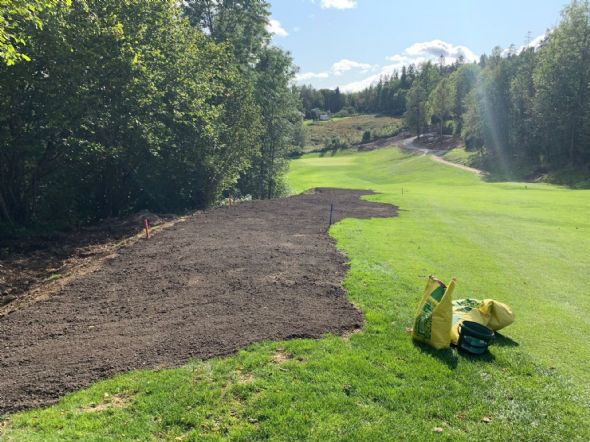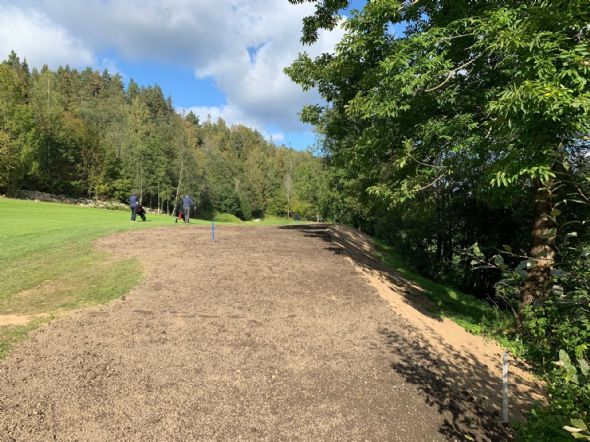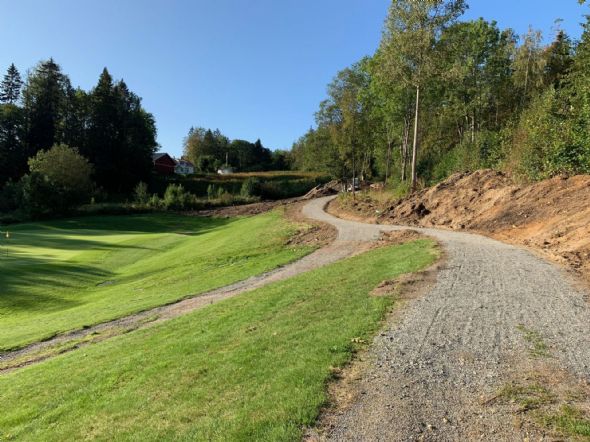 Vedlikeholdsavdelningen are also busy!
Renovation of the proshop are has already started
Makes sure you take the opportunity to play the course in the coming weeks due to the good conditions and that the end of the summer season getting closer and closer.
Happy golfing from james and the greens staff.